Visitors must have a valid ID and must pass through a security screen before being granted entry to the courthouse. Electronic devices, including cellular phones, laptop computers, and electronic tablets are prohibited in most Federal Courthouses unless authorized by an Administrative Order.
---
Counties in the Middle District of Florida
Holiday schedule / court closure dates
---
Clerk of Court
Sheryl L. Loesch
---
Fort Myers Division information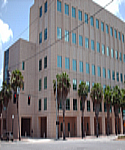 United States Courthouse & Federal Building
2110 First Street
Fort Myers, Florida 33901
Main Line: (813) 301-5162
* Note: The Fort Myers Division does not have staffed Bankruptcy Clerk's Office. The District Court's Clerk's Office at the Fort Myers Courthouse does not accept filings in bankruptcy cases. Bankruptcy petitions and other papers filed by parties without an attorney MUST be filed by hand delivery or by mail at the Clerk's Office in the Tampa Division, located at 801 N. Florida Avenue, Suite 555, Tampa, Florida 33602.
---
Jacksonville Division information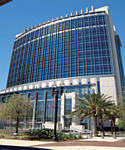 Bryan Simpson United States Courthouse
300 North Hogan Street
Suite 3-150
Jacksonville, Florida 32202
Main Line: (904) 301-6490
---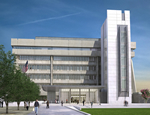 George C. Young Federal Courthouse
400 W. Washington Street
Suite 5100
Orlando, FL 32801
Main Line: (407) 237-8000
---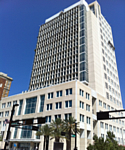 Sam M. Gibbons United States Courthouse
801 N. Florida Avenue
Suite 555
Tampa, Florida 33602
Main Line: (813) 301-5162